Lennart Creutzburg (1994, Breda, NL) is a Dutch mixed-media visual artist currently based in Helsinki, Finland. In the summer of 2019 he graduated with merrit from the Bachelor of Fine Arts and Education in Tilburg, the Netherlands. The years after graduation he showed his work in various art spaces in and arround Tilburg as well as internationally. Together with other artists in his studio, he established a residency place in an old leather factory in Dongen in the Netherlands, called Vrouw Muskens. Every year two artists are invited to stay for a month in their studio and 

accommodation

. From January 2022 Creutzburg started his two year Master in Fine Arts in Sculpture at the University of the Arts in Helsinki, Finland.
Creutzburg's work circulates around themes such as the human psyche, constructed self-images, processes of conditioning and nurturing, conspiracy theories, personal symbolism and self-made gods. Through the design of personal symbols and systems of thought, he reveals the limits of his truth arising from self-analysis and research. His work expresses itself in mixed media installations and sculptures, graphic drawings and text. Although his main medium is his own psyche which is mostly reflected in the performative, interwoven into the work.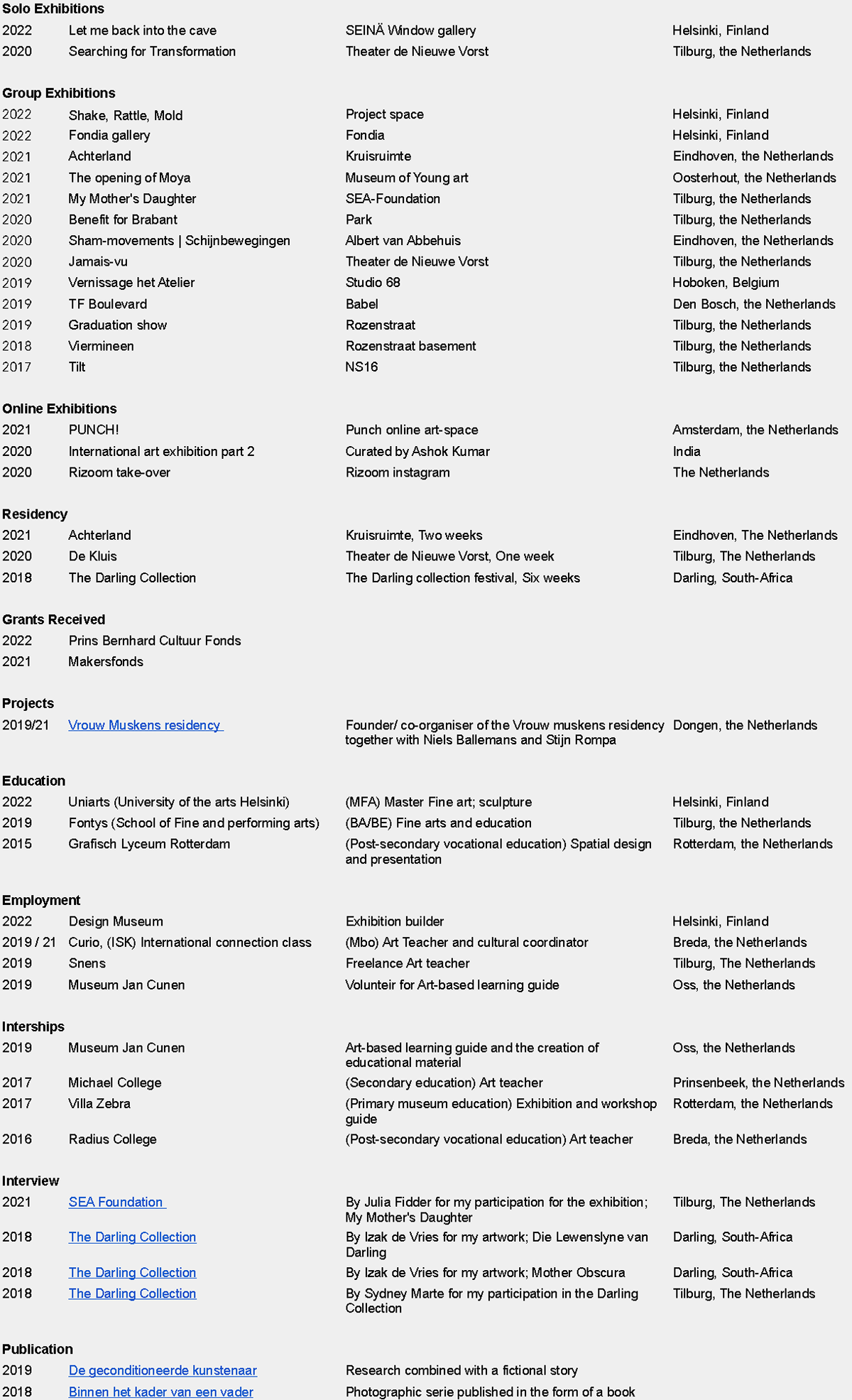 CREUTZBURGLENNART@HOTMAIL.COM